CLIENT STORIES & TESTIMONIALS
Don't take our word for it! Here's what our customers are saying.
FOX SPORTS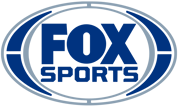 "Our partnership with Komo continues to impress as we showcase our collaboration with Red Rooster, allowing Australian NRL fans to vote on the Try of the Year for their chance to win a VIP experience at the first game of the season. We are continually excited by Komo's technology, and how it makes it easy for our brand partners to maximise moments when people are paying attention. It is so easy to create best-in-class, second-screen digital activations using the platform. This allows us to connect with fans through live broadcasts on a deeper level and with a whole range of commercial benefits for Fox Sports and our partners.
The Engagement hub set-up is instant and we were able to create and manage everything ourselves, designing a branded voting experience that allowed fans to easily scan a QR code, enter their details, and vote. This was seamlessly integrated into our live broadcast, allowing us to collect first-party data from our viewers and create a two-way conversation with them, from the studio to their couch, in a completely unique way. The results of our partnerships with Komo continue to impress not only the team at Foxtel, but also our brand partners, time and time again."
- Caitlin O'Meara, Head of Digital Sport
BODYSCIENCE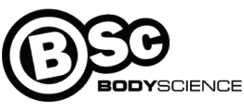 "We are so excited to be partnering with KOMO to bring a new level of excitement and engagement to our marketing campaigns and brand partnerships.
There are so many opportunities for this technology to be used through out many areas of our business!"
- Chloe Green, Marketing Manager
GOODMAN FIELDER

"Create with speed and agility, without compromising consumer experience."
- Leah Jackson, HODM
MUMBRELLA360
"Mumbrella was privileged to have Komo onboard as a platinum sponsor for their annual Mumbrella360 event in July 2022. Mumbrella Head of Events Carly Pollifrone spoke highly of Komo from an event perspective stating, 'Komo was a joy to have onsite, their stand was innovative and welcoming to all delegates and they were incredibly professional and competent in the lead-up and during the event.'

Komo's session titled 'How to Create Digital Moments that Connect, Engage and Drive Measurable ROI' was included in the main programme and evidently the most popular session during that time slot, with the room packed to the brim. Attendees post-session spoke highly of a brilliant and captivating session, with excellent speakers and content which involved the audience and got them interacting. With a remarkable 4.8 rating out of 5, the delegates posted comments about how impressed and engaged they were with the panel and the topics covered.

Mumbrella received high praise by having such an appealing and emerging brand like Komo participate in the event and share their upcoming and innovative technology to the delegates.

- Louise Finch, Partnerships Executive
SPORTS TECH WORLD SERIES

"
At the recent Australia Sports Tech Conference in Brisbane nearly 800 folks joined us live in person at the event to learn about the latest in Sports Technology as we move towards the 2032 Olympic and Paralympics Games and the new sports economy of Queensland and Australia, to support from the Queensland Government via Tourism & Events Queensland.
Komo were able to rapidly create, configure and deploy several campaigns that we ran live on the day around the AFL finals matches and NRL last round with a live score predictor campaign using a QR code displayed around the Brisbane Convention Centre.
Within a few minutes the seamless activation experience was integrated into display screens and shared instantly across digital and social channels.
The professionalism of quality and care by the Komo team in preparing the assets and organising the workflow that we used at Sports Tech World Series was of an impeccable standard that delivered us great value."
- Andrew Walton, Managing Director
GREENROOM DIGITAL

"Utilising the Komo platform has enabled us to bring
another level to what we can offer our clients.
Throughout the BBL season, we were able to build out a live trivia campaign that ran throughout the season giving fans the chance to participate and go in the running to win some awesome prizes. The platform is
user-friendly and offers a high level of personalisation
to what can be built.
The nature of the platform also gives users the ability to quickly adapt and add and update as they see fit to keep fan engagement high. The team were more than willing to take on platform feedback and the range of help documents that are made available to assist the user made the experience much easier. Thank you to Louis, Joel and the wider Komo team for their ongoing assistance and help throughout the whole process."
-

Patrick Loiacono, Senior AM
RANFURLIE ASSET MANAGMENT

"Komo's dynamic community engagement platform will allow us to create and launch interactive and gamified digital campaigns quickly and reward instantly, facilitating communication, interaction, involvement and exchange between our shopping centre and its community.
We believe this platform is the first of its kind in Australia in this asset class, providing constant value, interactive content, competitions and rewards to our shoppers and is 'always on'– while at the same time learning about the consumer to provide a more personalised shopping experience. Komo's trackable digital coupons deliver personalised offers based on user preferences to selected cohorts and result in a higher consumer uptake rate on prize offers and therefore an improved ROI for our retailers."
- Lisa Charter, Marketing GM
MKTG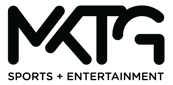 "We recently worked with Komo to trial their new in stadium fan engagement technology at Marvel Stadium with a crowd of over 35,000 footy fans. Their tech platform integrated with our systems seamlessly and took less than a minute to get set up.
We are impressed by the capabilities of the technology which is not only highly engaging for the fans, but also has some fantastic commercial benefits for sponsors. Komo's team worked with efficiency and professionalism and we're looking forward to working with them again in the future."
- Mike Lewis, GM of Ops & Tech
SAN CHURRO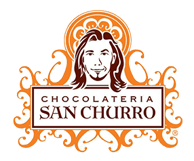 "We are really happy with the response to La Churro Casa so far, and we are so excited to have captured thousands of zero-party data leads, as well as connect with and engage our existing online fans! We created the Scratch & Win competition to generate some hype about our products, as well as to provide an opportunity for new or existing customers to get in-store and try our new Croffles - something they may have not tried before from San Churro.
La Churro Casa was so easy to set up and the Komo platform made it easy for us to create a fully white-labelled hub that is super user-friendly and visually appealing. The engagement hub is a seamless extension of our digital presence. We're looking forward to sharing some new campaigns later in the year on La Churro Casa! We have seen the potential from our first campaign and we are planning how we can get the most out of it moving forward."
- Scarlett Connor, DM Executive
THE WEST WINDS DISTILLERS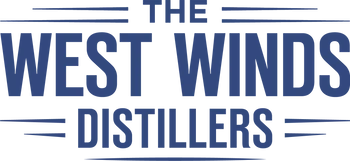 "Komo allowed us to engage with a demographic that was outside of our normal marketing channels. Through Komo's gamified techniques we were also able to educate thousands of Australians about the West Winds Gin brand in an interesting and engaging manner.
We increased our email database by more than 50% with qualified leads within 18 days and discovered some revealing insights about Australian Gin drinkers, which will influence future campaigns and product direction. Komo has been eager to help throughout the process and always provided more value with great ideas on how to get the most out of our campaign - we couldn't have been happier!"
- Paul White, CEO
HIF INSURANCE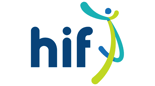 "Our Live Quiz was the first of its kind to occur during a Perth Wildcats game, and we've received great feedback from Wildcats fans and staff.
I would certainly recommend Komo to any organisation wishing to activate a live event in an innovative and engaging way."
- Nikki Atack, HOM & Comms
NORTH MELBOURNE FC

"Working with the Komo Live team has been great, together we were able to put together a strategic digital activation which helped North Melbourne gain a better understanding of our fan behaviour at games while creating a more engaging match day that appealed to the wider fan base than traditional activations."
- Tim Cook, Marketing Executive
NETBALL WA

"We are thrilled with the results of our recent Komo Live activation; our match day sponsor, Linley Valley Pork, received a 91% sponsor recall rate at the match and I believe the activation had a lot to do with that result. I've thoroughly enjoyed working with the team at Komo. They are efficient, professional and great fun too, looking forward to working with them again in the future."
- Lauren Movick, Partnerships Manager
HAVAS SPORTS & ENTERTAINMENT

"In partnership with Komo Digital, we have been able to engage, reward and better understand the passionate fans of the Sydney Roosters. By utilising Komo's Engagement Hub and Live Trivia, we have been able to drive traffic to the Budget booking page, gathering qualified first-party data and drive a deeper connection between the Budget brand and the Roosters fans, by connecting with them about something they are genuinely passionate about: "Finding the Roosters Biggest Fan."
Komo's self-service platform has made it extremely easy to create an immersive in-stadium activation at the SCG. The activation allowed us to engage and collect first-party data from over 9% of fans in the stadium, with each fan engaging digitally with the Budget brand for over 3 minutes each. We are excited about the versatility of the Komo platform, which will allow us to continue to engage and add value to the Budget sponsorship partnership like the Roosters."
- Patrick Millington Buck, Senior Account Director
FOREVER NETWORK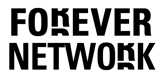 "Initially I was sceptical and felt that sponsor specific questions within our 'The Last Dance' Michael Jordan game on Komo would be received negatively by our audience. In fact, the response has been the opposite. The value this has delivered to our partnering sponsor has far exceeded our expectations. The data has been very informative, and the opt-in numbers are off the charts."
- Rob Bergin, Commercial Director