WHY WE EXIST
Customers expect more from brands than ever before. But, their attention is harder than ever to garner. Marketers must find authentic, personalized, yet cost-effective ways to connect, engage and create long-lasting relationships with customers.
It is now integral for brands to own their own first-party data sets to facilitate the one-to-one relationship with the customer. Komo makes it possible for a brand to connect, nurture and grow customer relationships.

We call this, "Owning the Moment".
OUR PEOPLE
TEAM KOMO
We are a rapidly growing group of incredibly talented individuals. From our product development team to sales, to customer success and marketing, Komo is far more than just our platform alone. We empower each other, we dream big (and fast) and we are fearlessly good humans.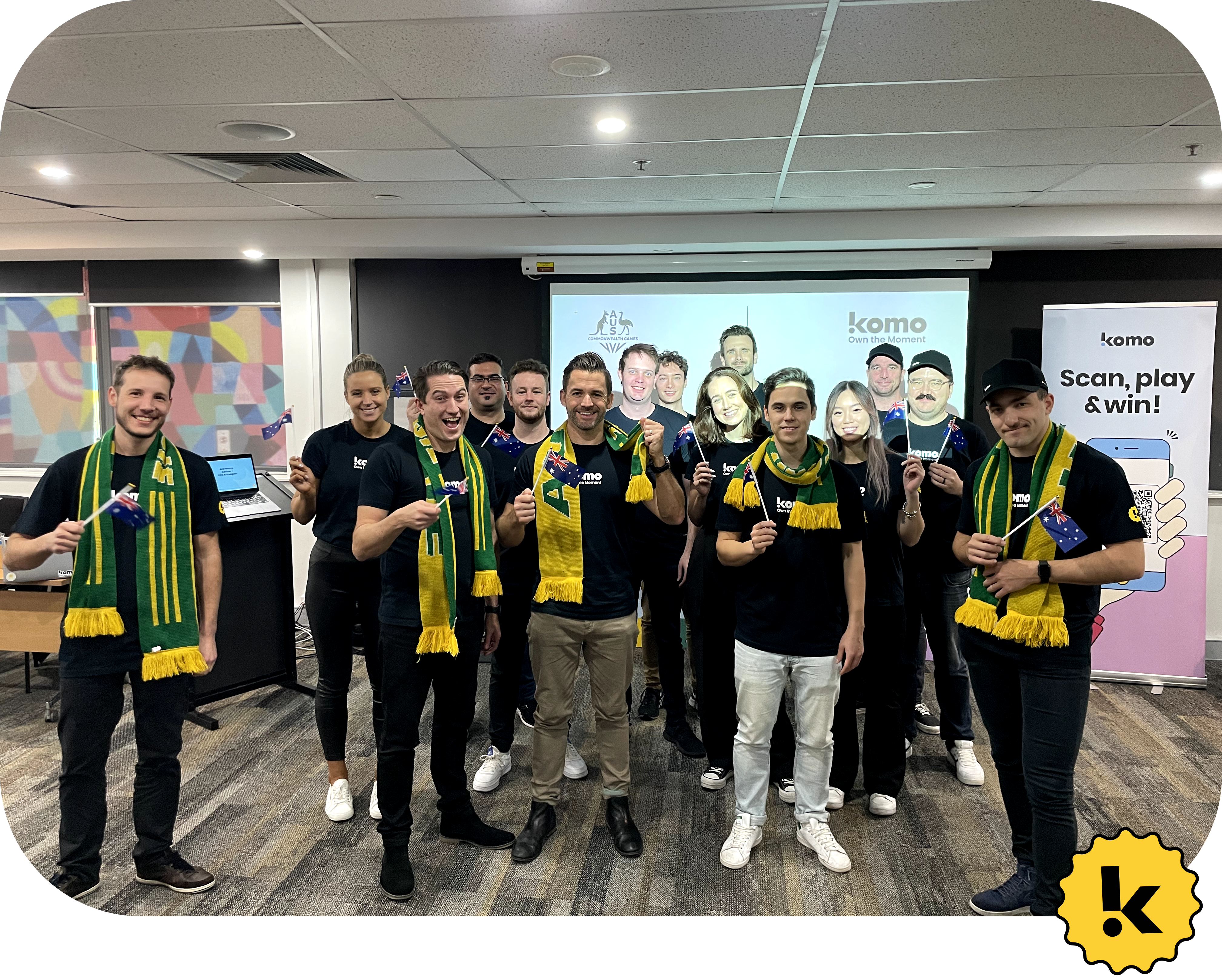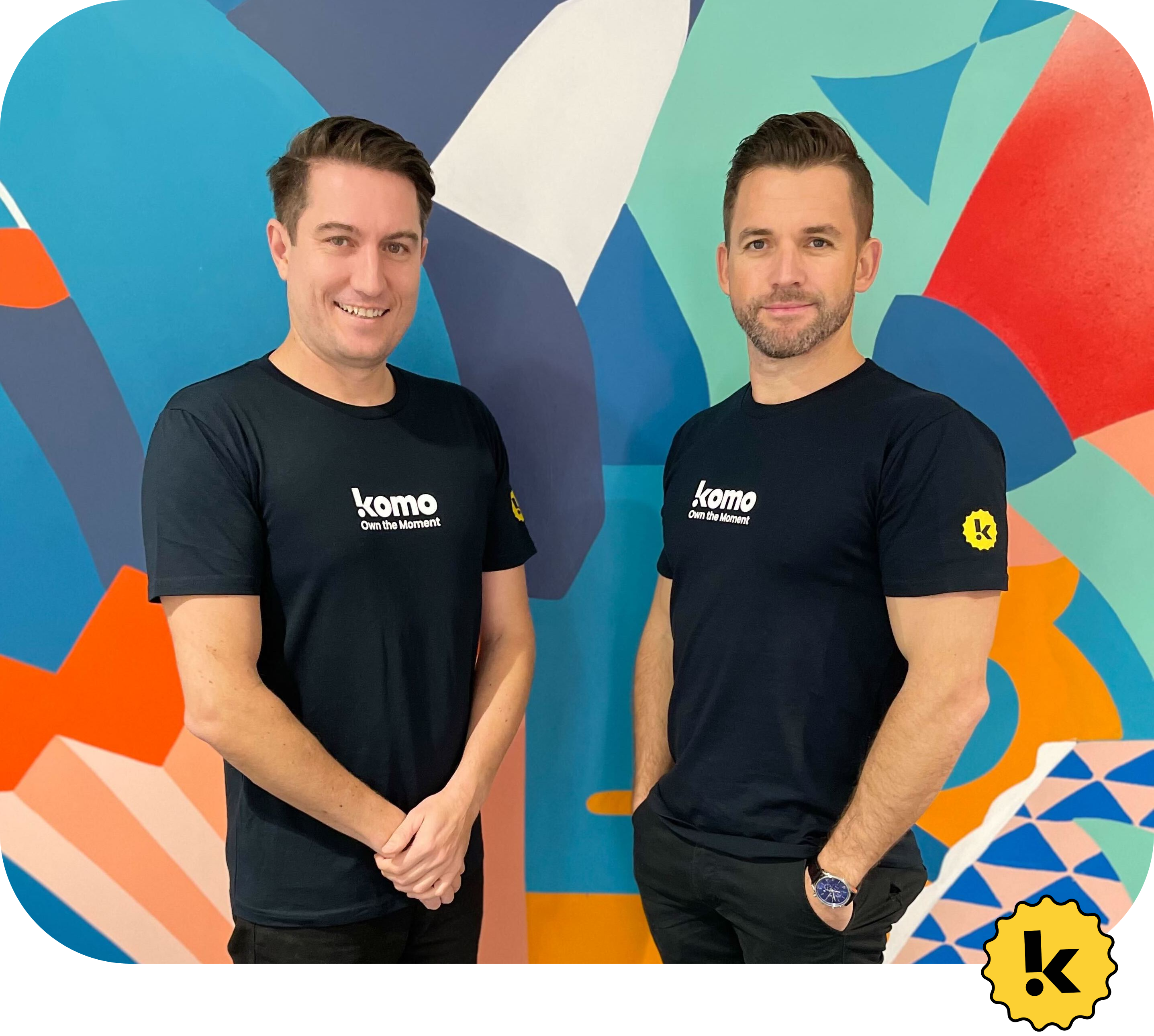 THE KOMO STORY
HOW KOMO CAME TO BE
Komo began as an idea between best mates - the way many great businesses are born. Komo's Co-Founders (pictured) shared between them a wealth of experience; Joel in sales and marketing and Glenn in software development.
These two best friends wanted to combine their skills to create a software platform to better connect brands and consumers, providing a one-stop shop for marketers to engage their audience and collect valuable data. But, most importantly, what is always front of mind for our founders is creating a working environment that people love. We spend more time at work than doing anything else and it's Komo's mission to ensure work is fun, rewarding and actually enjoyable. The culture at Komo is second to none and drives our team and business success.
Komo, which was born in early 2014 as a Quiz App to help not-for-profits and charities raise funds and awareness for their cause, has undergone years of technical advancements to become what is now the enterprise web-based platform it is today; a SaaS platform that empowers brands and organisations to maximise attention moments, cut through the noise and drive measurable business growth.
Joel Steel
CEO
Co-Founder
Glenn Morton
CTO
Co-Founder
Aussie Merciadez
Global Chief of Customer Engagement & Loyalty Partnerships
James Pember
Product Manager
Mahlee Kafoa
Product Marketing Specialist
Robbie Bridge
Sales Manager
Tom Morrison
Account Executive
Louis Docherty
Head of Customer Success
Theresa Tran
Customer Success Specialist
Kate Hollyock
Customer Success Manager
Charnè Naicker
Content Creator
Anastasia
Drimousis
Events & Projects Coordinator
Charley de Moraes
Graphic Designer
Molly Steel
Head of People & Culture
Bruno Mergener Muniz
Senior Product Designer
Sam Carton
Senior Product Developer
Daniel Parton
Senior Product Developer
Matthew McDonald
Full Stack Developer
Griffin Jones
Junior Product Developer
Aaron Gangemi
Junior Product Developer
Nate Bonney
USA Growth Lead