DON'T TAKE OUR WORD FOR IT
Here's what our customers are saying about Komo.

"The Engagement hub set-up is instant and we were able to create and manage everything ourselves, designing a branded voting experience that allowed fans to easily scan a QR code, enter their details, and vote. This was seamlessly integrated into our live broadcast, allowing us to collect first-party data from our viewers and create a two-way conversation with them, from the studio to their couch, in a completely unique way."
Caitlin O'Meara | Head of Digital Sport at Fox Sports

"The Komo team are true professionals and delivered an amazing, fun experience for our audience. The end-to-end execution of our project was flawless, with the team delivering fast and effective solutions to all our requests. Komo's Engagement Hub helped us in delivering the most engaged activation we have ever used at our awards, the impact was tremendous. We look forward to a continued relationship in helping us engage our audience throughout 2023's event program."
Erin Macdonald | Sales & Marketing Manager for B&T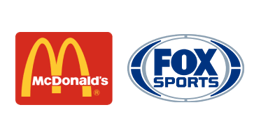 "We had a vision of a holistic Macca's hub where Cricket fans could vote for their favourite catches of the summer, while also engaging with bespoke Macca's content which featured FOX Cricket talent, Adam Gilchrist. With the help of the team over at Komo, this vision came to life and was a key discussion point across FOX Cricket broadcast and social pages. While there can be many intricacies with executing game of chance competitions, the access to in-depth analytics and the expertise of the Komo Team, were conducive to a smooth and successful campaign."
Caitlin O'Meara | Head of Digital Sport at Fox Sports

"Over the course of 2022, we utilised Komo to enhance our fan experience with Fan Hubs for our Centenary Celebration and Socceroos Team of the Century vote, and for the FIFA World Cup Qatar 2022. Our Team of The Century vote in particular created a lot of discussion, sharing and engagement for the Socceroos channels as fans across social media debated their favourite all-time lineups. Combined with the World Cup, we engaged over 240,000 users via Komo alone while the platform played a part in our overall strategy that generated millions of engagements during a successful World Cup campaign."
Tim Baker | Digital Engagement & Social Media Manager at Football Australia

"We had a great time putting together our Komo campaign for Froth Town 2022. The Scratch and Win game was so fun and provided us an opportunity to give away customer incentives to purchase tickets to our festival. The activation worked so well and we reached our goal of entries without any digital spend. Our team is very much looking forward to using the platform again in the future as the need for creative ways to market continues to increase year on year."
Chris Bausor | Co-Founder & Director at Bar Pop

"We are excited about using the Komo platform as it allows our team and agency partners to create interactive, gamified content and competitions, which reinforce a positive consumer experience, with greater efficiency and effectiveness than other platforms. While we may have previously spent a number of weeks and significant investment to set up this type of activity, the Komo tech allows us to execute with speed and agility – a must in FMCG. The Komo platform is a no-brainer for Goodman Fielder and our agency partners."
Leah Jackson | HODM at Goodman Fielder

"This year we've done some really fun competitions on La Churro Casa for some big menu campaigns like our Winter Menu and our Summer Menu, as well as smaller campaigns like Father's Day. We are really happy with the overall results - this year we've captured over 15,000 new potential customers' data so we can add them to our CRM database and retarget them with offers and product launches. We're excited to keep La Churro Casa in the mix for ongoing digital marketing campaigns as there are quizzes, Spotify playlists, interactive cards and more that help bring our campaign to life digitally."
Scarlett Connor | Digital Marketing Executive at San Churrro

"Komo's tools and expertise are helping both A-Leagues and our partners understand and connect with our fans on a deeper level. Whether fans are watching the game, on the couch or in a stadium, the Komo engagement hub allows us to connect with them to develop an ongoing relationship. This is key to our overarching business strategy to understanding and enhancing fan experience."
Rob Nolan | Director of Marketing & Media at the A-Leagues
"We would like to thank the team at Komo for bringing to life this amazing activation. From the initial pitch, to onboarding, through to product delivery and reporting, the team at Komo were first-class every step of the way. The Live Predictor was an easy-to-use platform which allowed us to deliver a fun and engaging activation to connect PEP, the Scorchers and the fans."
Scott Gooch | Co-Founder & Director at Playbookx

"Komo's self-service platform has made it extremely easy to create an immersive in-stadium activation at the SCG. The activation allowed us to engage and collect first-party data from over 9% of fans in the stadium, with each fan engaging digitally with the Budget brand for over 3 minutes each. We are excited about the versatility of the Komo platform, which will allow us to continue to engage and add value to the Budget sponsorship partnership like the Roosters."
Patrick Millington Buck | Senior Account Director at Havas Sport & Entertainment

"Komo's dynamic community engagement platform will allow us to create and launch interactive and gamified digital campaigns quickly and reward instantly, facilitating communication, interaction, involvement and exchange between our shopping centre and its community. We believe this platform is the first of its kind in Australia in this asset class, providing constant value, interactive content, competitions and rewards to our shoppers and is 'always on'– while at the same time learning about the consumer to provide a more personalised shopping experience."
Lisa Charter | General Marketing Manager at Ranfurlie Asset Management

"The Komo SaaS platform has become part of our team's tool kit due to its ease of use and intuitive self-service backend. Their ever-growing and innovative games, competitions, and loyalty program integration templates allow maximum flexibility and creativity when building integrated digital campaigns for our progressive customer-centric clients. The ease of their omnichannel distribution through stadia, broadcast and social/digital enables us to capture critical digital-first customer engagement statistics and market-leading first-party data."
Francis Coady | Chief Marketing & Content Officer at Havas Media

"With North Melbourne Football Club, we leveraged our sponsorship of the North Network's corporate lunch to grow our database, achieving an email opt-in of 59% and engaging over 66% of the corporate audience, significantly exceeding our expectations. All whilst working with the accommodating Komo team, which seemed to be available at all hours of the day/night to ensure our activation went off without a hitch!"
Brett Crafter | Commercial Manager at Comwire IT

"We are thrilled with the results of our recent Komo Live activation; our match day sponsor, Linley Valley Pork, received a 91% sponsor recall rate at the match and I believe the activation had a lot to do with that result. I've thoroughly enjoyed working with the team at Komo. They are efficient, professional and great fun too, looking forward to working with them again in the future."
Lauren Movick | Partnerships Manager at Netball WA

"We partnered with Komo to run a 5-week campaign around Michael Jordan's Last Dance Documentary. We more than tripled our EDM database, and the campaign reached over 3.5m people across our social channels. Komo's UX is seamless and integrated perfectly to both our, and our sponsors' brand, we look forward to working with them again."
Jaden Harris | Co-Founder of Forever Network

"Working with the Komo Live team has been great, together we were able to put together a strategic digital activation which helped North Melbourne gain a better understanding of our fan behaviour at games, while creating a more engaging match day that appealed to the wider fan base than traditional activations."
Tim Cook | Marketing Executive at North Melbourne Football Club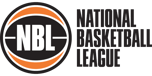 "The fan engagement results were fantastic with 23% of the eligible crowd registering and engaging with the Komo LIVE game."
Ben Jopling | Projects, Programs & Major Events Manager at the NBL

"We implemented the Komo Fan Engagement Technology at the recent Australian Boomers v USA Basketball games at Marvel Stadium in Melbourne. We wanted an activation that was highly engaging and fun for the fans, added value throughout the basketball game itself and had a non-intrusive way to deliver fan data. From a commercial standpoint, we wanted to increase attendance at the Melbourne Esports Open at Melbourne Olympic Parks the following weekend. Komo LIVE hit the nail on the head for all of these KPI's and drove 369 new consumers to the MEO. We are looking forward to working with the Komo team in the future."
Murray Hodges | Head of Sports and Lifestyle at TEG Live
"The Komo team delivered the game day activation seamlessly and we can recommend Komo Digital for brands wanting to create interactive digital fan experiences during a lice sporting game."
Brett Jefferies | Corporate Partnerships at Perth Wildcats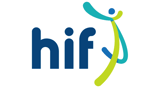 "Our Live Quiz was the first of its kind to occur during a perth Wildcats game, and we've received great feedback from Wildcats fans and staff. I would certainly recommend Komo to any organisation wishing to activate a live event in an innovative and engaging way.
Nikki Atack | Head of Marketing & Communications at HIF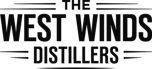 "Komo allowed us to engage with a demographic that was outside of our normal marketing channels. Through Komo's gamified techniques we were also able to educate thousands of Australians about the West Winds Gin brand in an interesting and engaging manner. We increased our email database by more than 50% with qualified leads within 18 days and discovered some revealing insights about Australian Gin drinkers, which will influence future campaigns and product direction. Komo has been eager to help throughout the process and always provided more value with great ideas on how to get the most out of our campaign - we couldn't have been happier!"
Paul White | CEO at The West Winds Distillers

"It was an amazing experience to work with Komo Technologies' audience engagement tools at the Retail Drinks Summit. The live audience feedback with the live data feeds made the session so interactive, and the instant results and updates took the presentation to the next level. As a presenter I am always looking for new ways to light up interest and Komo make it easy and fun. Thanks, Komo!"
Margaret Aboody | Founder & Director at Luemo Workplace Wellbeing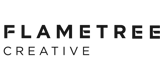 "The Komo interface is an easy-to-use, well-guided and documented platform. Despite no previous experience, we are currently running several successful campaigns and building our customer community bigger and quicker than ever. The knowledgeable tech team have been supportive and helpful throughout, providing insider tips and maximising the value of our data. I am looking forward to seeing the continued advancement and capabilities of this exciting platform. "
Tom Galpin | Flametree Creative

"We are so excited to be partnering with KOMO to bring a new level of excitement and engagement to our marketing campaigns and brand partnerships. There are so many opportunities for this technology to be used throughout many areas of our business!"
Chloe Green | Marketing Manager at BodyScience

"Utilising the Komo platform has enabled us to bring another level to what we can offer our clients. Throughout the BBL season we were able to build out a live trivia campaign that ran throughout the season giving fans the chance to participate and go in the running to win some awesome prizes. The platform is user friendly and offers a high level of personalisation to what can be built. The nature of the platform also gives users the ability to quickly adapt and add and update as they see fit to keep fan engagement high. The team were more than willing to take on platform feedback and the range of help documents which are made available to assist the user made the experience much easier."
Patrick Loiacono | Senior Account Manager of Brands at Greenroom Digital

"The perfect scenario where audience meets an engagement platform. Komo provided the perfect partnership allowing So Media Group to build an entertainment platform within So Perth. The Results from the the first 2 campaigns has seen us obtain an additional 2,000 email addresses, see significant growth in followers and reach across our social channels, but most importantly provide a valuable service for our community 'fun' in such trying times."
Adam Barrell | Founder & CEO at So Media
"We recently worked with Komo to trial their new in stadium fan engagement technology at Marvel Stadium with a crowd of over 35,000 footy fans. Their tech platform integrated with our systems seamlessly and took less than a minute to get set up. We are impressed by the capabilities of the technology which is not only highly engaging for the fans, but also has some fantastic commercial benefits for sponsors. Komo's team worked with efficiency and professionalism and we're looking forward to working with them again in the future."
Mike Lewis | GM of Operations & Technology at MKTG